Pinterest is usually the go-to social media network for pinning recipes, DIYs, and décor ideas. However, the tool is indeed more than just the scrapbooking paradise that many would love to call it as it doubles up as a visual search engine. Some of the biggest brands – Apple, Samsung, Pepsi – are venturing into Pinterest grounds for their marketing efforts and SEO services. Let's look at some of the strategies that digital marketing agencies can use to generate traction.
This should come as no surprise; Pinterest is the no.1 reliable organic traffic source for bloggers and influencers. Hence, it is imperative to incorporate Pinterest into one's social media strategy.

Like any other form of content marketing, the success of a content-driven campaign depends on the quality and engaging content itself and Pinterest is no different. Blog posts, webpage titles, and metasearch descriptions should be search engine friendly and eye-catching as it is these elements that would be pulled into the pins, so having them optimized would increase circulation and click-through rate (CTR).

Having a Pinterest business account for the website that is running the campaign allows you to have access to the web analytics of that campaign which helps in monitoring and assessing the success of the campaign. Having a separate Pinterest business account for each website is preferred rather than having to circulate content for several clients through your own Pinterest account. Like any social media tool, Pinterest also has its own algorithm. Therefore, circulating the same content across different niches from your Pinterest account dilutes the strategy which results in less engagement overall.

Enable "Rich Pins": Enabling Rich Pins on your website to allow Pinterest to pull in the optimized titles and meta descriptions. Use several keywords in your pin descriptions. Rich Pins seamlessly integrate into a blog or website and are very effective for SEO.

Create Mood boards: It is ideal to create a collection of your ideas and content that you plan to post into a mood board and enrich it with cool pins. This optimizes the Pinterest search. Use relevant keywords in your board names. Join a group board. This is very important because every user adds pins to the group board but they also add their followers, which in turn generates a massive audience for your Pinterest board.

Optimize for Search Engines: Pinterest account should be optimized for the search engine and keep a tab on the most popular categories and topics for your niche. Have a look at competitor Pinterest accounts too to see what kind of keywords they are targeting. Incorporate these keywords into your Pinterest profile name and description.

Create Enticing Graphics: Creating graphics for your pins is one of the most important factors when it comes to people actually repining your content. You simply will not get the level of engagement you want if your pin graphics do not entice users.

Create value with your Pins:Create pins that direct to valuable resources. Organize pins in a way that makes it easy for people to find what they are looking for.

Grow your Organic Reach:Aim to increase your reach by pinning consistently – almost on a daily basis. If you want to use Pinterest as a viable channel to grow traffic, design pins that get people to click on them.

Use Amazing Visuals:Use high-quality photography that is optimized since Pinterest is a visual site. Combine cropped images to hint at a story since stories evoke a sense of emotion and images help convey these stories and emotions. Stock photography with overlaid text is so common that it's easy for users to skim through the images. Choose images that are more than mere graphic representations or pictures of the products. Instead, use images that support the thread of your story. A pin with a story makes viewers stop and look at it and the longer they view, the greater the chance of a click-through.

Insert Call to Actions in your posts:Support your call to action with a visually appealing design. Websites with a clickable call to action buttons have been around for decades. Since we rely on websites to make our purchases, our brains are now accustomed to searching for a call-to-action button on a website. Pins are no exception as well. Create an image combining a text-based call to action with a component that compares to a button. Clicking on your pin translates into the impulse to click on the call-to-action button.

Create curiosity in your content:Create a curiosity gap among users to reveal more. People click through from a pin to a website when their interest piques with the expectation that you will provide them with their needed information on the page your pin links to. Arousing your followers' interest between the content from your pin and your website helps them to decide whether to click or not more quickly.

Create a sense of urgency:Create a sense of urgency to capitalize on the fear of missing out. People are bound to check out offers and possibly make a decision if they know that the offers will expire soon, if the products are limited edition, or about to go out of stock. The fear of missing out (FOMO) makes people grab the opportunity to use a discount or click and buy something immediately. Be subtle but clear that there is something that the viewer will miss out on if they don't click and act immediately.

Grow your Pinterest followers: This may sound cliché, but it is vital to increase Pinterest followers in order to grow traffic to a website or blog. Although increasing followers on Pinterest does not necessarily mean a growth in traffic to a website, it will at least help in establishing the Pinterest profile which would ultimately help in generating more traction eventually.
With the growing popularity of the platform among the huge players of the industry, Pinterest has undoubtedly been established as one of the top platforms and if you are not utilizing this platform properly, you are definitely missing out on a huge opportunity to gain organic traffic.
There you have it guys. Our top thirteen proven ways to gain huge amounts of traffic using Pinterest in 2021.These strategies are tested and you are sure to get results if you are able to successfully implement these. It definitely takes time to get hold of Pinterest but once you have done that, it'll all be worth it.
That is all for today. If you liked this blog, please post a comment and be sure to ask if you have any queries.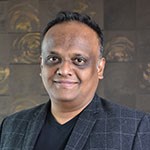 About The Author : Lovetto Nazareth
Lovetto Nazareth is a digital marketing consultant and agency owner of Prism Digital. He has been in the advertising and digital marketing business for the last 2 decades and has managed thousands of campaigns and generated millions of dollars of new leads. He is an avid adventure sports enthusiast and a singer-songwriter. Follow him on social media on @Lovetto Nazareth