Here are five tips to succeed in spite of Corona Virus today :
1. Keep yourself safe and informed. Subscribe to the news channels watch gulf news and national for latest updates. Watch the news and stay informed of the latest developments in the corona virus situation. Stay off WhatsApp groups spreading random rumors about Covid 19 it will only make you more paranoid and negative.  Surround yourself with positivity and your will see that your entire demeanor will change… in your family life and business too !!
2. Stay in touch with your customers.
Your customers are the most important person in your life right after your core family. they are the ones keeping the lights on in your house and the food on the table of your house and your employees. Make sure you are in touch with them constantly informing them of your current situation and making sure all their requirements are being met and managed by your team effectively.
Some of the most effective ways you can stay in touch with your customers right now is
1 phone call: just call them to inquire how they are doing and how are they managing this crisis be proactive and ask if you can help them in any way.
2 email: be in constant touch with your client through email. Send a group email to all your partners vendors and distributers informing them of key changes you are making to your organization to respond to the current situation and reassure them that that they can except the best service from you and your team for whatever they are working with you on.
WhatsApp: if you are not already on WhatsApp for business already … you have been living under a rock somewhere … get on it immediately it really amazing. And suitable for small business owners like yourself … I mean if Jeff Bezos has a personal WhatsApp for business account known only to 150 people in the world then what is stopping you?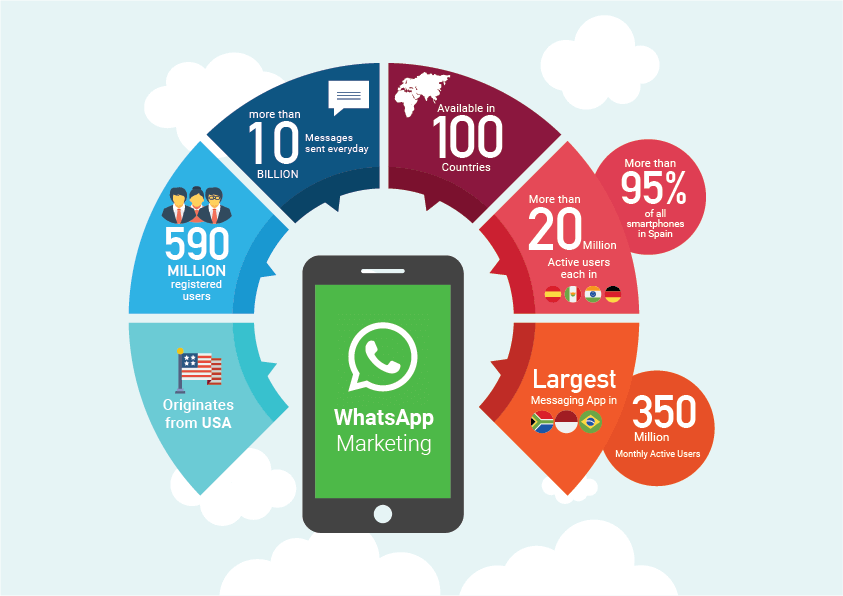 4 Video Calling: video calling is the best way to reach out to your customer we have also incorporated it into our website. our customers love it… you can go to our website www.prism-me.com and book an online video chat with me or any one of my team / digital marketing advisors with one click only !! the call will be made as per your convenience. And that is important… for your customer and therefore your business.
3. Bring your business online.
There are literally 100s of options for you to take your business online here are our top 5 based on personal experience and practice :
Zoom: Provides a fantastic video communication platform where you can have all your staff work from home and then report on every aspect to a common video chat. You can share screens have group meeting/calls and white board brain storming sessions like we do.
Monday: is a fantastic platform where you can have all your staff on it and work remotely. As a manager you can create tasks for your team and have the team work on it and report it back to you all on the platform. You can create tasks, measure productivity and even track employees work load and work flow from the platform itself. It is a bit expensive but I feel it is worth it
Bitrix : Is another CRM that you can use to create work flows for your company and manage tasks and projects via collaborative tasking. It is a bit less expensive and offers a flat rate for companies and SMEs
Zoho :  is our favorite CRM tool it has so many software's you can pick and chose to use. It is paid and free ( freemium service and has little or no competition from the big players like salesforce Hubspot and other costly CRM platforms.
4. Prepare a Customer Service Plan.
A customer service plan is literally the simplest thing to create. All you need to do is track your individual customers requirement per week and then create a work flow to execute that task list. Then you need to assign your team to execute that task list and let them collaborate on it. You need to bring your customer in on the servicing plan and have a clear picture drawn out for them that your team will be working remotely so you and they will have to understand that there will be a little lag in customer service and delivery planning but to be honest with Collab tools like WhatsApp for business your entire team and customer are literally a WhatsApp message away.
We use this method and our clients love it
We provide our clients with an action plan for the month at the start of the month and sometimes even before the month starts so that deliverables are clearly defined and most importantly client expectations are understood even before the month starts
This starts with the monthly client briefing: In this meeting, you can define the following
Content Calendar for the month
Week-wise Activity Sheet
Picture and Video planning for the month
Outdoor video shoot / photoshoot
Press release planning
Digital marketing calendars and content planning
SEO activity sheets and ranking reports
Any pending design activities for the month
You can also start planning resourcing and how to complete these task within the correct deadline Btw  Free stuff Alert !!
If you would like to grab our content calendar and activity planning format that we use to manage all our 150 plus clients please subscribe to the box next to this video.  The link is below in the description as well or quite simple just go to our website and subscribe for all our notifications to get this awesome free giveaway. You will also need to do weekly catchup meetings with your clients to find out if there are any tactical issues to be solved or urgently pending stuff which you team is lagging on. Make sure there are no gaps … we follow the principle of leaving no man/client behind.
Weekly catch up meetings
Your reporting structure to the client needs to be very simple. The one principle is the most underutilized in the client servicing business so here it is for you to understand. Your client is a human and humans love simplicity. The simpler your reporting structure is the simpler it is for your client to work with and easier to manage. So, we have a simple structure is place. every client is serviced by one client servicing manager who communicates with the client on daily and sometimes hourly basis to discuss their needs and deliver as per their requirement. This client manager then works with the creative team inhouse or any third-party vendors form the client side to make the work happen. And deliver to the client in the time period mentioned and agreed upon. You know the saying When there are too many cooks in the kitchen ..That is the idea exactly !! so we follow the KISRS theory.
The KISRS Theory Keep It Simple … Real Simple 
5 : Start Marketing Online
Lets keep it real here. Most business have been in lockdown for at least 30 days give or take… Now there are some non-essential businesses that are forcing their employees to work even though the govt has issued a strict lockdown protocol. But those employers will get what they deserve and their hard-working employees will soon realize that their employers don't really care for their wellbeing or that of their families and as soon as this virus situation is sorted they will leave the company. And those companies will lose out in the long term.
But we are not talking about those kinds of companies we are talking about you… the kind business owners whose business is down currently because your stores are shut or because you clients are not paying up on time. Relax … this is a temporary situation and remember the saying Tough times don't last tough people and tough companies do…
So, the point I am making is that let us look for the positives in this bleak situation and make the most of it.
Why should you start digital marketing in 2020
Most of your clients and potential customers are on lock down also
The spend most of their time online or on the TV there is a 98% hike in social media usage as people have a lot of time on their hands and scrolling through news feed is a fun thing to do.
They are bored and need to be entertained or educated either ways
They are out there on Facebook Instagram and youtube watching videos
They are out there on TikTok watching people do funny stuff
They want to learn or upgrade their skills
So, if they are out there in the digital world why aren't you
Why aren't you and your Brand online
Engaging Exciting and Interacting with your customers ? You need to start advertising to these customers and make sure they see your brand online when they are scrolling and if you manage to engage with them during this lock down period you can be sure of them coming to your store when this lock down is lifted.
It is basic human psychology we go towards and choose to consume things we know and have seen before. So, you need to start advertising your products and services online with
Funny Engaging Videos
Witty graphics and animated posts
A strong content calendar that aims to excite and engage
Very clear messaging of support and strength
Positivity should pour out from your brand.
You have to make sure your targeting is on point and that your advertising generates the kind of visits to your website that you want. That's another thing … When was the last time you actually went on your own website. Remember all your customers will only go to your site to get info as your stores are closed so if you website sucks your customers will only thing that your brand also is as bad.
So, one massive tip I would give you is
1. look at your website
2. check out your rankings for SEO and see where you can improve
3. use this time to do spring cleaning on your website or redesign a brand-new website Shameless plug… btw we also design amazing websites hint
If your website can be redesigned in the way that it really starts to rock and roll for your customers that time should be now …. Now is the best time to do it because you will get great rates ( we are offering a 50% discount on our service rates if you contact us with the word Make my Website great again.
So back to the point … if your website can be redesigned to rank better on Google or if you feel like running a SEO campaign this is the best time to do it… because by the time this crisis ends and it will… your website would be ranking #1 on google and you would be getting a ton of new business and leads. So, it is really a no brainer. Anyways that's all we have time for in this short blog I have also made a Vlog if you liked it please subscribe to my channel Prism Social also catch me on my pod cast Lovetto Nazareth aka TheDigitalPanda
God Bless stay at home and Stay safe … more importantly, stay tuned on this channel for my next vlog !!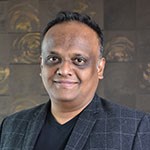 About The Author : Lovetto Nazareth
Lovetto Nazareth is a digital marketing consultant and agency owner of Prism Digital. He has been in the advertising and digital marketing business for the last 2 decades and has managed thousands of campaigns and generated millions of dollars of new leads. He is an avid adventure sports enthusiast and a singer-songwriter. Follow him on social media on @Lovetto Nazareth