WhatsApp rolled out its newest update last week and it was not welcomed by the general public. Rumors about WhatsApp sharing personal data with Facebook and other partner companies spread like a wildfire which resulted in people leaving to other platforms like telegram and Signal. WhatsApp had to issue a formal clarification to appease the enraged masses. This development will certainly have ramifications for WhatsApp as well as other digital platforms.
The Reason Behind WhatsApp Users' Backlash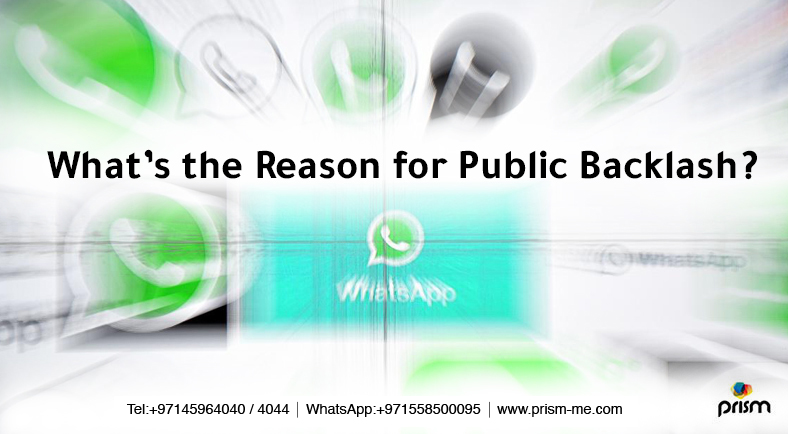 The reason why users retaliated was that they thought their personal data will forcefully be shared with Facebook and other partners including personal messages. This made general users question WhatsApp's privacy policy and if their data is secure enough to be able to continue using WhatsApp for personal communication.
WhatsApp's Response
WhatsApp released a clarification blog, on Tuesday, explicating their privacy policy update. The company emphasized that they do not share any data from personal conversations of the users with anyone including Facebook. The privacy policy for personal conversation is to stay as it is after the update.
Moreover, it clarified that the user's exact personal location is end-to-end encrypted and not used unless after the user's consent. The platform cannot store or share anyone's exact location, it cannot hear or record any personal calls and it doesn't share contact information with Facebook or any other partner company.
However, it will not be the same for business communication. WhatsApp elaborated that businesses collect information about customer interactions whether it's through their own platform or even through emails in order to optimize their services depending on customer's needs. WhatsApp has widely been used as a platform for personal communication. However, nowadays more and more businesses are using WhatsApp as a means of professional communication.
WhatsApp needs to update its privacy policy to bring more transparency and some of the business information will be shared with Facebook and its other products. The reason is to provide the businesses with secure hosting services from Facebook in order for them to easily use WhatsApp Marketing Services to send and receive information, receipts, etc. Moreover, they mentioned that it might interpret your communication with business and use the information to display ads. It is clarified that all conversations with any business choosing to use Facebook Hosting services will be clearly labeled.
Personal information used by WhatsApp before the latest update
General users might not have noticed that WhatsApp has already been using some of their personal information including Ip address and general location. However, neither WhatsApp nor Facebook can see encrypted personal messages or personal information sent or received through the platform.
Why WhatsApp Needed To Clarify?
The response to the public reaction was needed because of Facebooks' shady history regarding the user's privacy and previous scandals surrounding Facebook and its partners selling people's private information to other businesses. Facebook lacks customer trust in this regard and that was the underlying cause of such harsh public reaction. Moreover, social media users are getting concerned about their privacy online and they are not ready to allow any personal information to be revealed or shared with others. WhatsApp was losing its customers to signal and telegram, especially after a tweet from Elon Musk urging people to use Signal instead of WhatsApp. A response from WhatsApp was imperative to save its clientele. It is a step in the right direction to clarify what kind of data will be shared with other businesses and the reason behind it. It will help WhatsApp as a platform in the long run.
What does it mean for other digital businesses?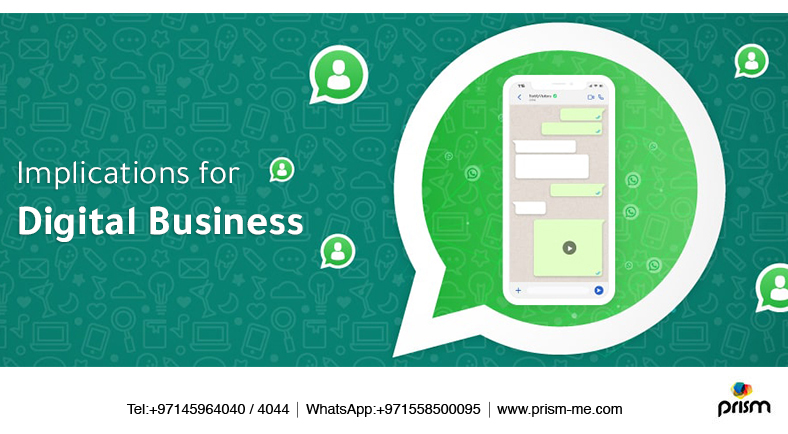 There has always been a fuss about user privacy and questions have been raised about online platforms, especially apps selling user's personal information to other companies. This recent public reaction against WhatsApp shows that people are aware of the privacy risk and they are concerned about personal information being leaked now more than ever. This mistrust cannot be beneficial for any online platform so companies and especially social media marketing agencies will have to work on this aspect to satisfy users and to build trust.
We hope that you enjoyed the article. Feel free to comment and share some of your top iPhone apps with us. If you have any comments, feel free to drop a comment and we will get back to you as soon as possible.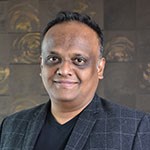 About The Author : Lovetto Nazareth
Lovetto Nazareth is a digital marketing consultant and agency owner of Prism Digital. He has been in the advertising and digital marketing business for the last 2 decades and has managed thousands of campaigns and generated millions of dollars of new leads. He is an avid adventure sports enthusiast and a singer-songwriter. Follow him on social media on @Lovetto Nazareth